Posts Tagged Bastion
I originally wrote this piece for Maet's amateur gaming publication, The Guardian Force. You should probably go read it there instead, his version looks a lot nicer.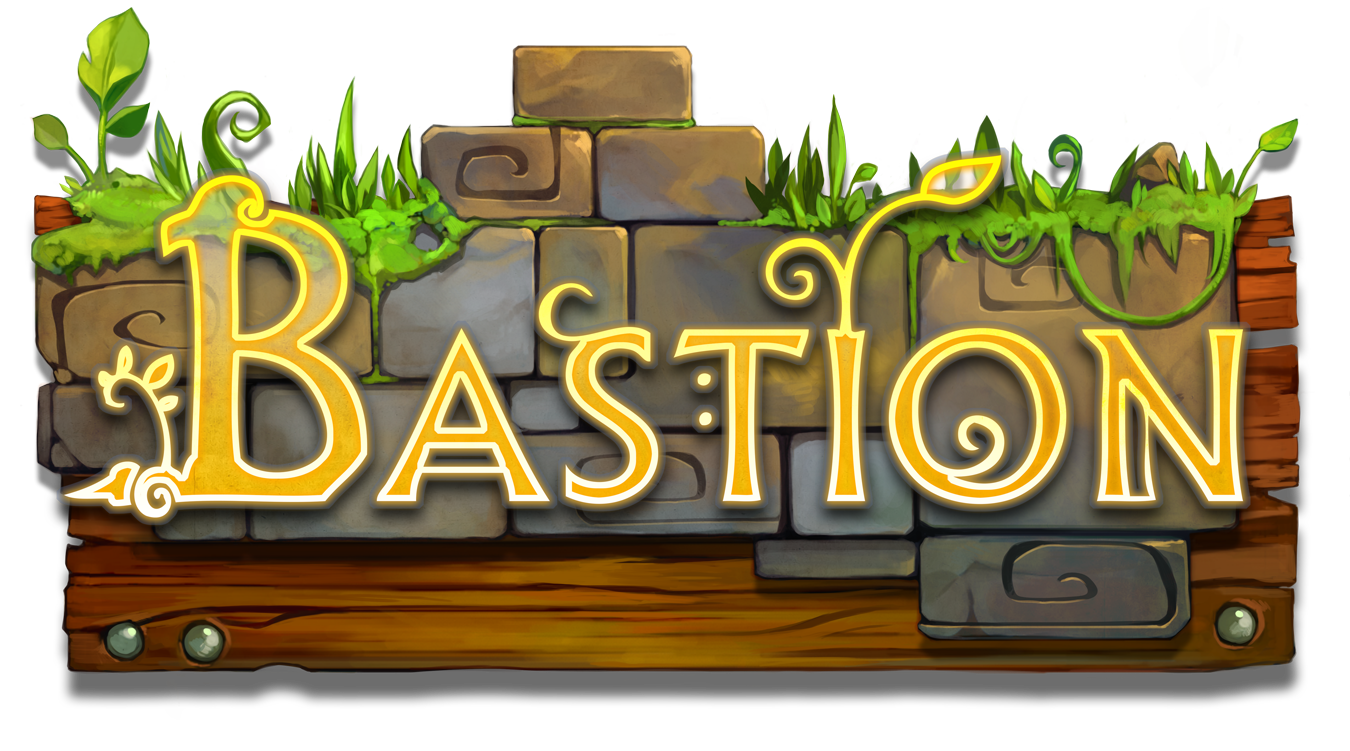 "Proper review's supposed to start at the beginning," muses the effortlessly soulful voice of Logan Cunningham, Bastion's narrator. At least he might, if he were asked to review the game. "Of course, it ain't so simple with this one…"
Bastion, the debut of indie developer Supergiant Games, is not an easy game to classify. It dresses up like a dungeon crawler, but sacrifices many of the genre's core tenets in favor of focusing on a strong, heavily structured, linear story. This mélange may not grab you straight away, as you'll lament the rather stale gameplay long before the aesthetics and subtle world-building add up to anything meaningful. But Bastion is worth enduring. It may not pay off immediately, but boy does it pay off in the end.
The protagonist, known only as The Kid, wakes up to find the city of Caelondia ravished by a mysterious calamity. His world is turned upside down, with bits and pieces of debris floating through the air, gliding up to form paths underneath his uneasy steps. A stranger's voice fills his ears, guides him, and tells him to head for the eponymous Bastion, a safe haven for troubled times such as these. But no one got there in time. The Bastion is deserted, safe for Rucks, the engineer who built the stronghold. He's not eager to share details, but the old man claims he can fix everything. He just needs a little help. So The Kid ventures right on into the Wilds, looking for survivors and the parts needed to rebuild.
In terms of gameplay, Bastion focuses more on top-down hack'n'slash combat than on the character-building, item-hunting of Diablo. Its approach is rather action-heavy, a flurry of dodges and well-timed attacks. The independent nature of the inputs, with movement and action tied to keyboard and mouse respectively, enables you strafe, evade, retreat, or take careful aim, and often turns combat into a positively visceral affair.
Yet even with this revised mission statement in mind, the game could still have used a bit more polish as the controls tend to act up on occasion. Swings and slashes have the most annoying tendency to glide off models ineffectually, which fortunately doesn't affect enemies as much as it does near-indestructible crates. And though I've never been able to determine whether this is a real issue or just a matter of hard-to-spot hitboxes hidden against a backdrop of ragtag visuals, every so often you'll find yourself placing an enemy square in your sights and somehow still end up missing.
In between various field trips, The Kid returns to the Bastion to build new shops with the parts scavenged along the way. The Distillery offers passive bonuses by way of magical booze, The Forge lets you upgrade your weapons (which are stored at The Arsenal), while The Shrine lets you kick it up a notch by praying for bigger foes and bigger rewards. The Bastion is also where the many buffs and upgrades earned, usually focused on either critical hits or reliable damage output, can be applied. Yet while this measure of choice is nice to have, it doesn't keep the game from feeling stale. Ultimately, there's just not a lot to Bastion. Mechanically speaking, the game is sparse.
Make no mistake about it, Bastion is more concerned with delivering an aesthetically pleasing tale than with providing gratifying gameplay, which wouldn't be a problem if the story took a little less time to pick up the pace. The visuals, the music, the smooth, sexy voice of Logan Cunningham; all of the individual pieces are there from the start. But after a strong intro, the narrative loses focus, content to provide backstory while letting you wander around. Given the linear nature of the piece, it's easy to feel abandoned. The narration starts to feel like a gimmick, a way to fill our ears with lore without stalling the frenetic gameplay this genre holds so very dear (occasional bits of self-aware humor not withstanding).
It's only some three hours in, roughly halfway through the game, that Bastion's story is truly set in motion. After all this time exploring the impact and consequences of the Calamity, the game finally starts unravelling the causes behind the catastrophe. The Calamity was no random act of god, but was in fact engineered by Caelondians trying to rid themselves of a native tribe. The few survivors The Kid has been rescuing – all of them natives – soon realize this, and one of the outraged survivors reacts violently. Suddenly the narrative comes to life, and conversely the gameplay starts breaking down.
Bastion keeps a tight leash on its mechanics right from the start, keeping them minimalistic to the point of being crude, showing us just how much it's willing to sacrifice for its story. The game starts tormenting you. The more you try to rebuild, the more things start to fall apart. Ingeniously, Bastion turns your previous successes to dust and makes you watch as things break down around you. With every sacrifice you start to care a little more. Before long you're willing to give everything, and you will.
Bastion's first half is slow, with every aspect pulling it in a different direction. However the second half, with its immaculate visuals, forceful narration, and absolutely stunning vocal pieces by Darren Korb and Ashley Barett, is a masterfully emotional experience. Bastion climaxes in a moment that is as profoundly deep as it is beautiful, as somber as it is hopeful, as sentimental as it is heartfelt. The game grabbed my heart and wouldn't let go. It had me tearing up, sitting through the credits and savoring every second of it. It left me dazed, staring at the screen, still lost in Caelondia.
Not many games have the power to move a person to tears. This one does.
Bottom Line: Bastion may not impress as a game, but it's a damn fine piece of art and song and memorable in every way. I recommend getting the soundtrack edition, at your earliest convenience.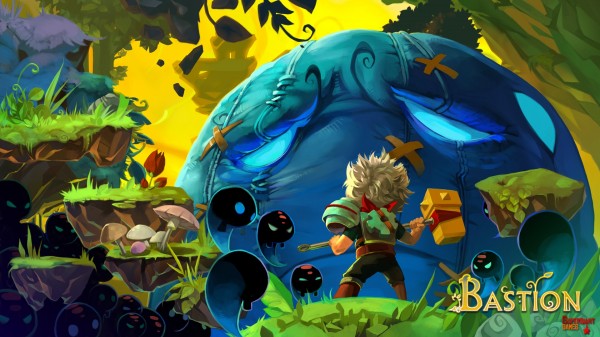 With a nod to Andrew Walt,  I present '10 For The Twitter Age', my taut 2011 retrospective. 10 games I played this year, 140 characters each.
Portal 2: Surprisingly on par with the original for the most part, but significantly less taut. Still, remarkable writing, amazing ending.
Mount & Blade: Warband: First thought: So it's just an endless series of battles? Second thought: Sweet, it's an endless series of battles.
Super Meat Boy: Minimalistic, but excellently so. One of the rare cases where repetition leads to mastery, not boredom. Bitchin' tunes, too.
Team Fortress 2: Multiplayer excellence, now free-to-play. It's the gift that keeps on giving! Especially now that I embraced giving gifts.
Mass Effect 1 & 2: Brilliant writing, and veritable loads of it. It bends under its own verbosity at times, but it doesn't collapse.
Alpha Protocol: Broken in some ways, impressive in others. Forces you to choose not knowing the consequences. Cruel, and genius.
Minecraft: Boundless in every sense of the word. Allows for endless creativity, and a glimpse at your own psyche. I turned away in disgust.
Rayman: Origins: At heart merely a solid platformer, but the art team went above and beyond. The soundtrack now ownes my soul.
Echo Bazaar: London dragged underground! Devils and dirigibles! Bohemians and Bats! Criminals and Clay Men. It's free
Bastion: Crude mechanics and stale gameplay, but beautiful art and song. Moved me to tears. It's that emotional.
Again, this is not a top ten list, simply ten games I happened to play last year. Spread the fire!